Please allow `Share this` to be translatable
Please allow Share this to be translatable.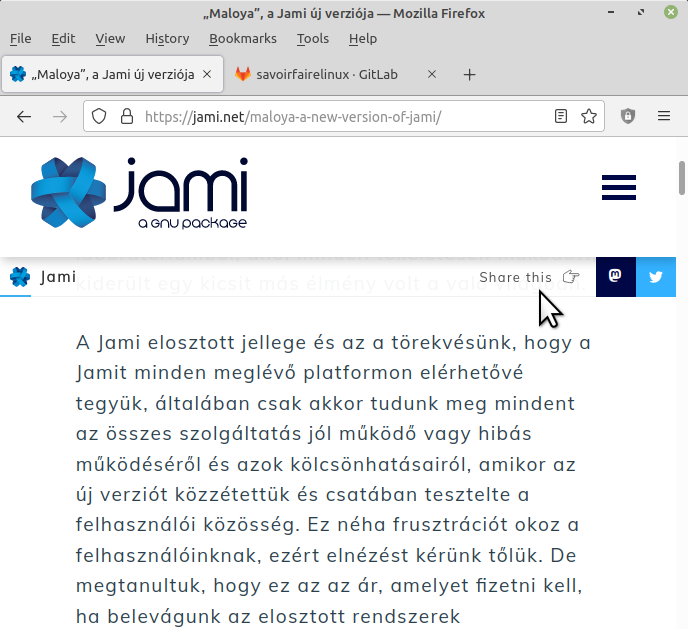 Thank you
P.S. Congratulations on release of the First Jami beta with Swarm support. Looking forward this article being translatable too and reading the future blog about The introduction of the new file transfer system. Thank you once again.