Remove reference to Ring
Thank you @atraczyk for resolving https://git.jami.net/savoirfairelinux/ring-client-windows/issues/457.
At https://dl.jami.net/ ring is shown in the name of some folders/directories and a file.
Could ring please be removed from the name of the folders/directories and the file?
ring-internal → internal
ring-manual-internal → manual-internal
ring-manual-nightly → manual-nightly
ring-manual → manual
ring-nightly → nightly
ring-release → release
ring.pub.key → jami.pub.key (or pub.key)
ring → jami (or app)
What do you think?
Thank you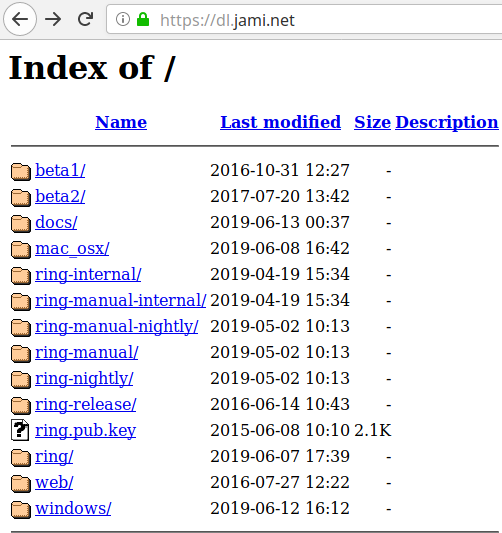 Edited
by
ovari